Skip to Content
Auto Body Painting in the Bay Area
A paint job on a car is like clothes on a person. If it looks good, you feel confident and people take notice. The pros at M&S Collision use the highest quality paints, computerized paint matching, the latest painting equipment, and 35 years of experience to get you the perfect paint job or repair. Our expert technicians work with the latest computerized paint system to match your original factory color and provide the highest quality finish possible available. We will work with you to determine the right type of paint and service needed for your vehicle to provide the results you want. Your vehicle will be noticed because it will look so good after it is painted at M&S Collision.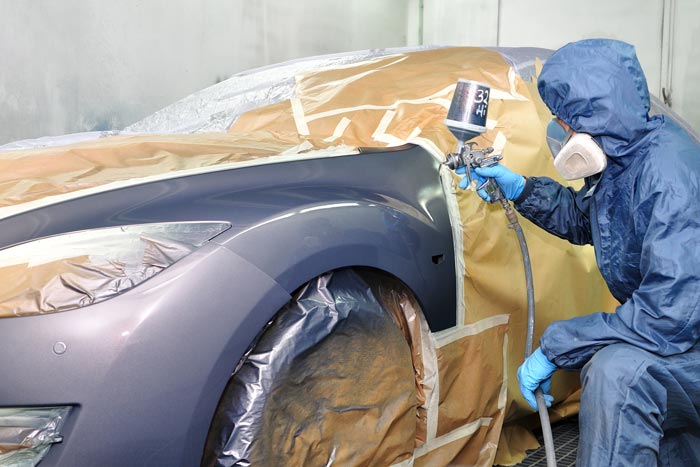 Comprehensive Inspection
We will always do a complete and comprehensive inspection of your vehicle upon arrival to access the problem areas and provide the best solution to repair your vehicle along with a written estimate. We'll brief you on potential costs of the repair and guide you through the entire process so there are no surprises. Our expert staff will also offer any possible suggestions on how to make your vehicle look its best.
A Fresh New Look
Everyone understands the frustration of discovering a new door ding, scratch or dent on your vehicle. Auto body painting is not just for repairing auto accidents. A touch up of a few areas on your vehicle or even a complete paint job will give your vehicle a fresh new look you will be proud of. We can restore your vehicle to its original look!
Contact Us for a Free Repair Estimate